CE NOW COURSE CREATION
OVERVIEW (ACCME)
Navigate to cenow.uthsc.edu


 
In the course admin

black banner

choose the

+New

option.
 
Select

>>Course
NOTE: Building a course can be thought of like a sandwich – the top and bottom slices of bread are somewhat standard, whereas the content of the sandwich can be very flexible.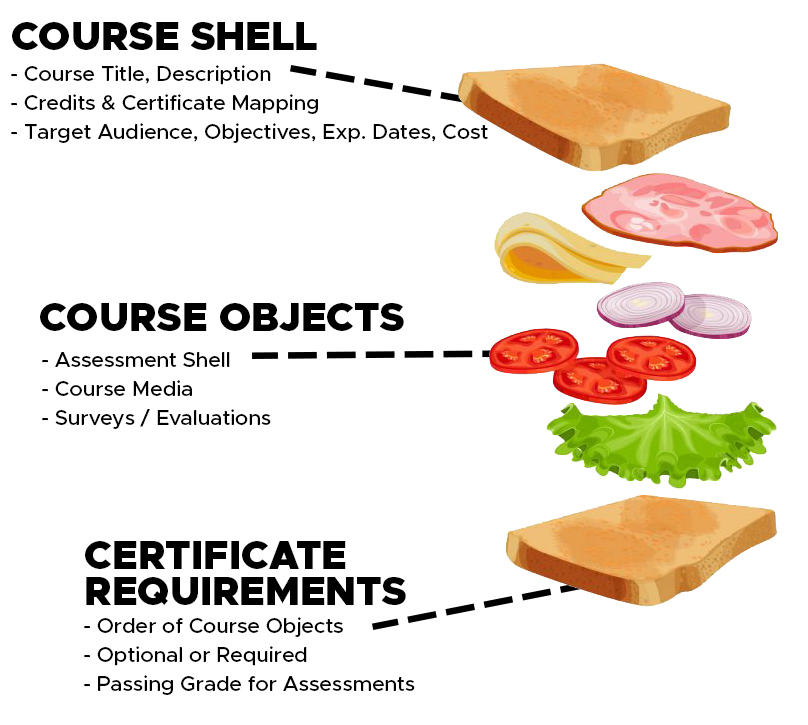 You will work across the gray "top tabs", starting with "Course description" and then work your way through each "side" tab in the Course description area.




NOTE: By default, the "enable ACCME" is checked for all courses upon creation. When you are working in the ACCME top tab, be sure and complete all required fields.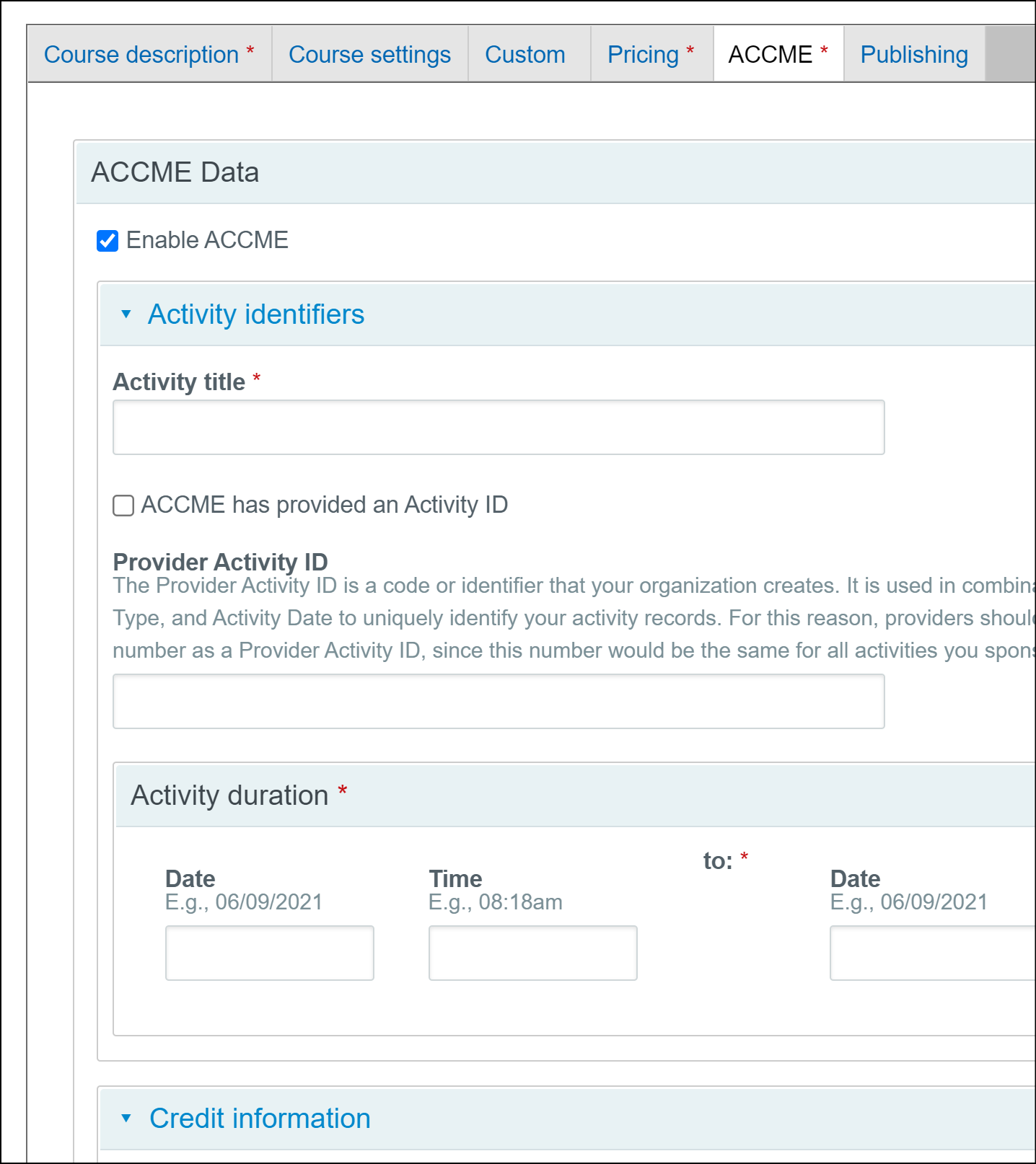 You will follow this process throughout each "top" and "side" tab until you land at the "Publishing" tab as the last step.