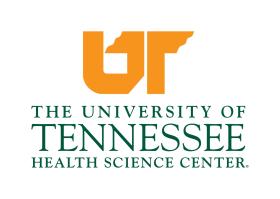 William T. Cashdollar DVP: Building a Palliative Care Program in Latin America and Beyond
Title: Building a Palliative Care Program in Latin America and Beyond
Date: Friday, November 3, 2023
Location: FedEx Event Center at Shelby Farms (please view the venue tab for more details)
Time: 8:00am-12:00pm (please view the program tab for more details)
Speaker: MARIA JOSÉ ERRAZURIZ KOPPMANN, MSN, RN
Target Audience
Nurses and Nursing Students
All audiences that are interested in this topic are also invited to attend.
Learning Objectives
Describe the tenants of palliative and end-of-life care.

Recognize common practices related to palliative and end of life care around the world.

Summarize data collection from patient care to improve palliative care practice.

Describe how nurses can implement change in palliative care practice.

Discuss barriers and strategies to providing palliative care to patients.
Schedule of Events
8:00am-8:30am .……........Onsite Registration and Refreshments 
8:30am-8:45am…………..Welcome and Introduction of Distinguished Visiting Professor
8:45am-9:45am…..............Wiiliam T. Cashdollar DVP (Part 1)
9:45am-10:00am….............Break
10:00am-11:00am……......William T. Cashdollar DVP (Part 2)
11:00am-11:45am...............Q&A and Panel Discussion
11:45am..............................Closing Remarks and Evaluation
FedEx Event Center at Shelby Farms
415 Great View Dr E Suite 103
United States
The FedEx Event Center is one of the most unique venues in Memphis! With more than 7,200 square feet of flexible space, the Lakeside Ballroom is the perfect place for weddings and receptions, corporate events and other social gatherings. The entire west side of this venue is windows that offer an expansive view of Hyde Lake. The stunning lakeside views (and beautiful sunsets!) are unrivaled. Two breakout rooms offer over 500 additional square feet of space perfect for break-out rooms or smaller meetings.
Committee member(s)
has no relevant financial relationships to disclose at this time.
Planner(s)
has no relevant financial relationships to disclose at this time.
UTHSC College of Nursing, Memphis is accredited as a provider of nursing continuing professional development by the American Nurses Credentialing Center's Commission on Accreditation.

3 NCPD credit hours will be awarded for this event, and there is no charge for the Nursing Professional Development credit hours.
In order to receive credit hours for this NCPD activity, you must:
Be in attendance for at least 80% of the program, and
Complete and submit the Evaluation and Verification of Attendance through the CENow Learning Management System (A code will be provided to you at the closing of the presentation to access the evaluation and verification of attendance through the CENow Learning Management System)
Requirements for successful completion may also include participation in individual or group activities, such as discussion, exercises, practice questions, pre-/post-testing, etc.
Conflicts of Interest
Ineligible companies are those whose primary business is producing, marketing, selling, re-selling, or distributing healthcare products used by or on patients.

The planners and presenters of this NCPD activity have no relevant financial relationship(s) with ineligible companies to disclose.
Commercial Support: No
Noncommercial Sponsor Support: No
Off-label Product Use: This NCPD activity does not include any unannounced information about the off-label use of a product for a purpose other than that for which it was approved by the Food and Drug Administration (FDA).
Available Credit
3.00

ANCC

3.00

Attendance